Slogan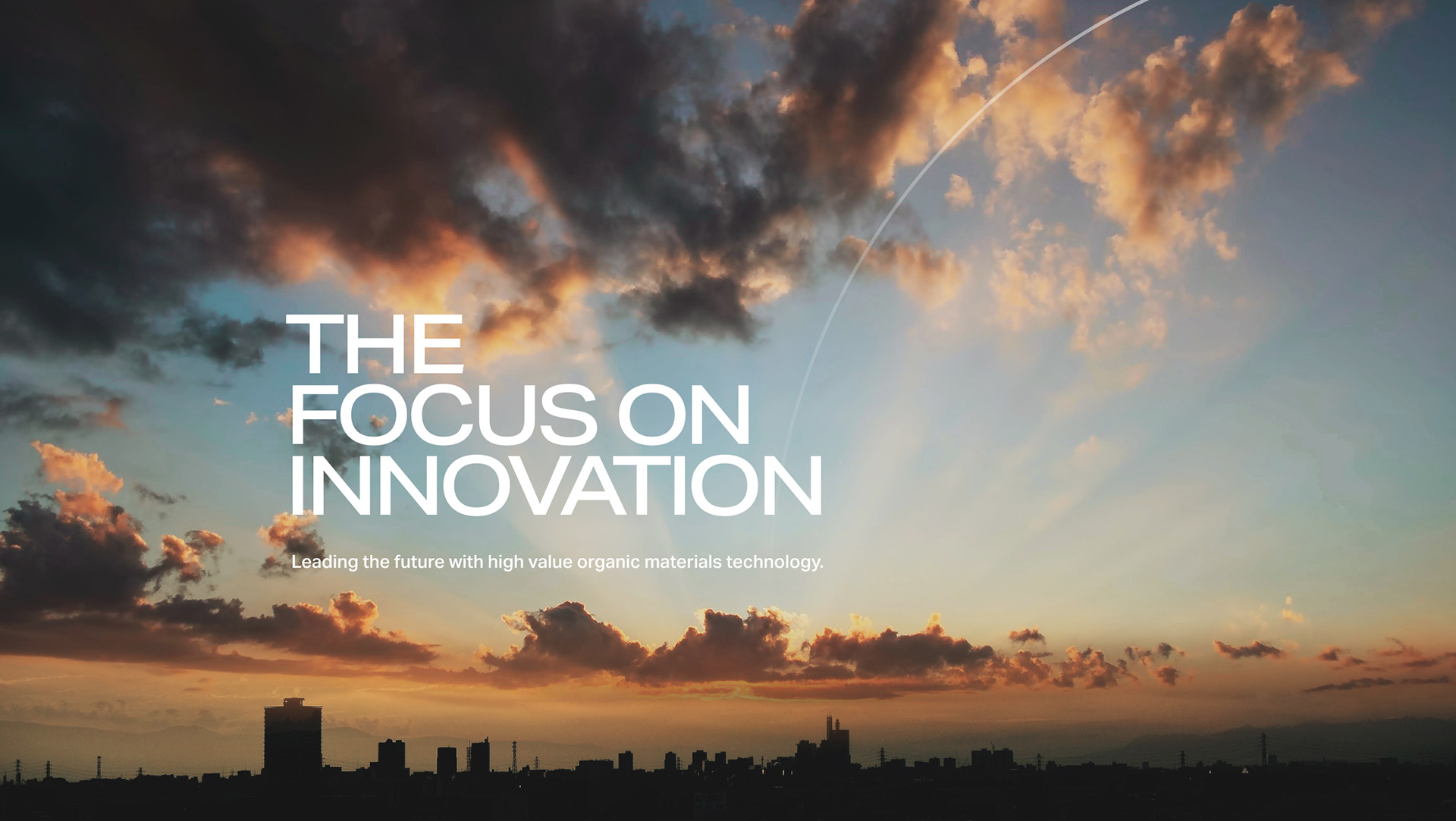 Leading the future with high value organic materials technology
Since the establishment of our Company named after Mt. Fuji, a famous peak in Japan, we will apply all the technological capabilities we have cultivated with a flexible mindset and connect it to our business with a new perspective. We will continue to pursue new technologies and always lead the times. This is our innovation spirit, "The Focus on Innovation." Never stuck in the past, never stick to the present. Be more dynamic and ambitious toward a world of endless innovation. Raising our corporate mark with a determination "Challenge on Innovation," Fujibo Group keeps challenging the remote future.
Corporate Philosophy
We will always support leading-edge industries by providing new technologies and products demanded by the times, capitalizing on our technology and experience cultivated over more than a century of Fujibo's history. In this way, we are committed to realizing a more prosperous and sustainable future for people, society, and the global environment.
Our corporate slogan is to become "a high value-added company leading the future with organic materials technology." We have always valued the spirit of "Focus on Innovation," which is to challenge the future and innovate ourselves by leveraging the technologies we have cultivated for more than 100 years since our establishment. In order to achieve a sustainable future based on this "innovation spirit," we will incorporate the constantly changing demands of society and the market into our management strategies by implementing our three visions.
In addition, we will strive to create a prosperous and sustainable future together with our stakeholders, including shareholders, employees, business partners and local communities, by establishing a robust governance that emphasizes global environmental stewardship.
Fujibo Vision
Lead the Times and Make Great Breakthroughs
- Our Guiding Principle as a Manufacturer
We will contribute to human life and industrial development by constantly taking on the challenge of breaking through barriers, such as strengthening the competitiveness of our core businesses and creating new businesses in growing markets.
Management with Integrity and Sustainable Growth 
- Guidelines for Corporate Management
Recognizing the importance of enhancement in our corporate governance and risk management, we will pursue sincere corporate management that is trusted by shareholders and other stakeholders in accordance with our corporate philosophy.
Respecting Individual and Fostering Harmony 
- Guidelines for the Working Environment
We provide each employee with fair opportunities and fair evaluations, and create an environment where they can work together to improve through friendly competition. By respecting the individual, we will create a workplace that fosters competitiveness and teamwork.