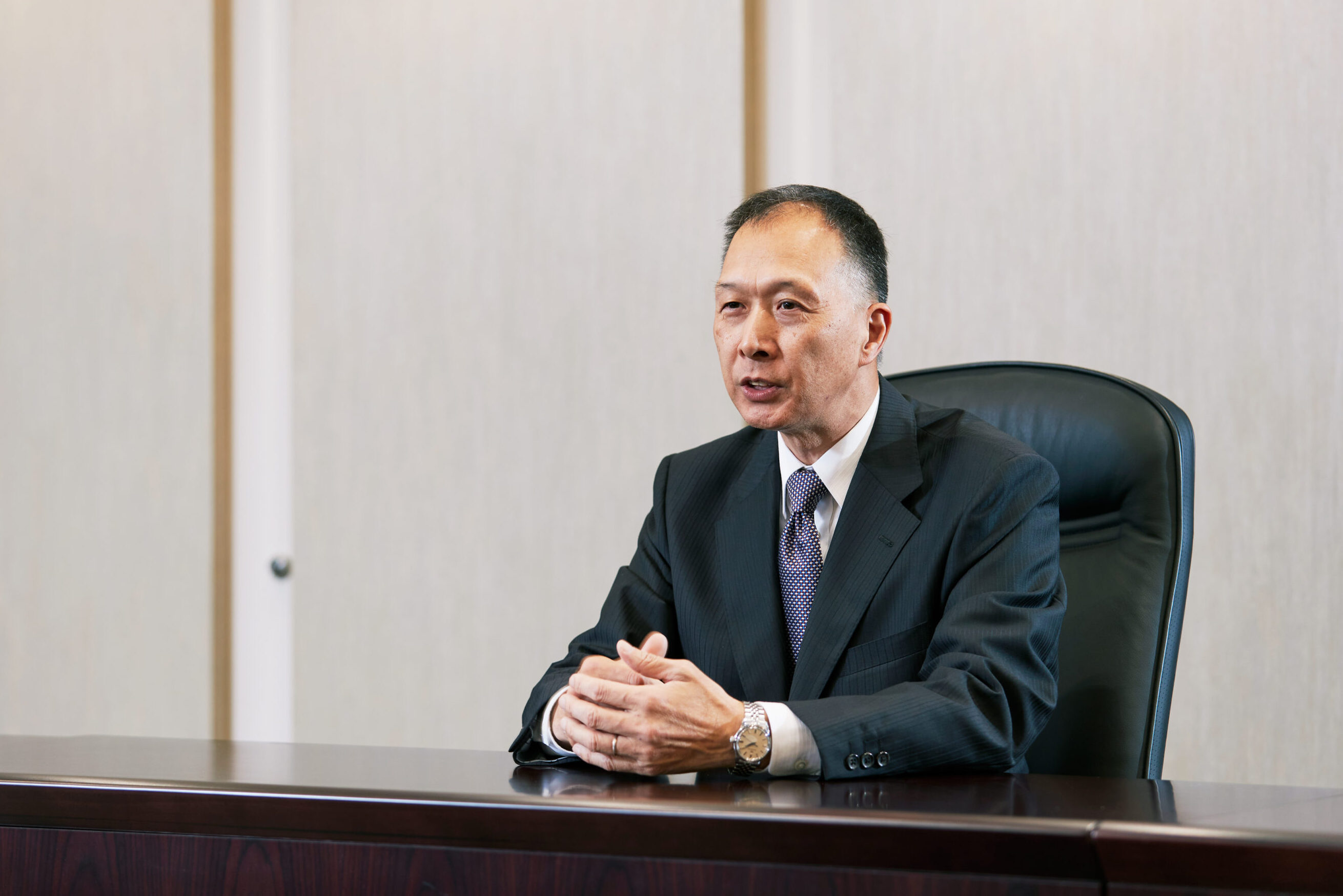 We would like to express our heartfelt sympathy to those who have been infected by the prolonged COVID-19, as well as to those whose business activities have been affected by the spread of the infection. We sincerely hope that the situation will settle down as soon as possible and wish for everyone's health.
Despite the impact of COVID-19, the Fujibo Group secured an adjusted operating margin of 14.3% in FY2020. This is mainly due to the successful implementation of business optimization and structural reforms through our Medium-Term Management Plan "Kasoku 17-20", and is also the result of the Group's continuous efforts to change itself. As the next step, we have launched a new five-year medium-term management plan "Zokyo 21-25" from FY2021 (the fiscal year ending March 2022). The theme has been set from "Kasoku" to "Zokyo".
As a key measure in our medium-term management plan "Zokyo 21-25," the Company will pursue the objectives of "Earning, Growth and Profitability" while determining "what can be changed" and "what should not be changed" in the ever-changing social environment, and will also promote sustainability management that emphasizes contribution to the environment and society.
Specifically, under "Zokyo 21-25," the Group will further strengthen its strong earnings base and accelerate specialization and expansion into highly profitable areas, thereby transforming itself into a highly profitable business structure and aiming to become the "outstanding No.1 player in a niche segment."
"Zo" : Increase revenue opportunity
Specialize and expand into high-growth, high profit business areas
"Kyo" : Strengthen the value proposition
Adopt a "highly contracted business" style focused on providing solutions
Reform operation process by continuing and fortifying digital transformation (DX)
Significantly improve productivity by promoting the sophistication of the entire supply chain with digital technology
In April 2021, we established the ESG Committee to strengthen our ESG (Environment, Social and Governance) management system in order to realize our corporate philosophy of "we are committed to realizing a more prosperous and sustainable future for people, society, and the global environment." We will continue to promote risk management, management strategies, and strengthening organizational power, and aim to become a sustainable corporate group with an awareness of ESG and SDGs.
The Company considers profit returns to shareholders as one of the most important management priorities. As such, the Company takes into consideration matters of business environment and earnings trends, and carries out a lasting and stable dividend policy based on performance. The Company's basic dividend policy is to pay out some of its earnings twice a year, an interim dividend and a year-end dividend. Regarding retained earnings, the Company plans to invest in the renewal and construction of equipment, research and development of new products, etc., while further solidifying its financial position.
Throughout the period of this plan, we will do our utmost to improve our corporate value and meet the expectations of our shareholders and investors, and we would like to ask for your continued understanding and support.
Masahide Inoue
Representative Director and President