We will work toward sustainable growth
and the creation of new value through group-wide efforts
to strengthen our sustainability management.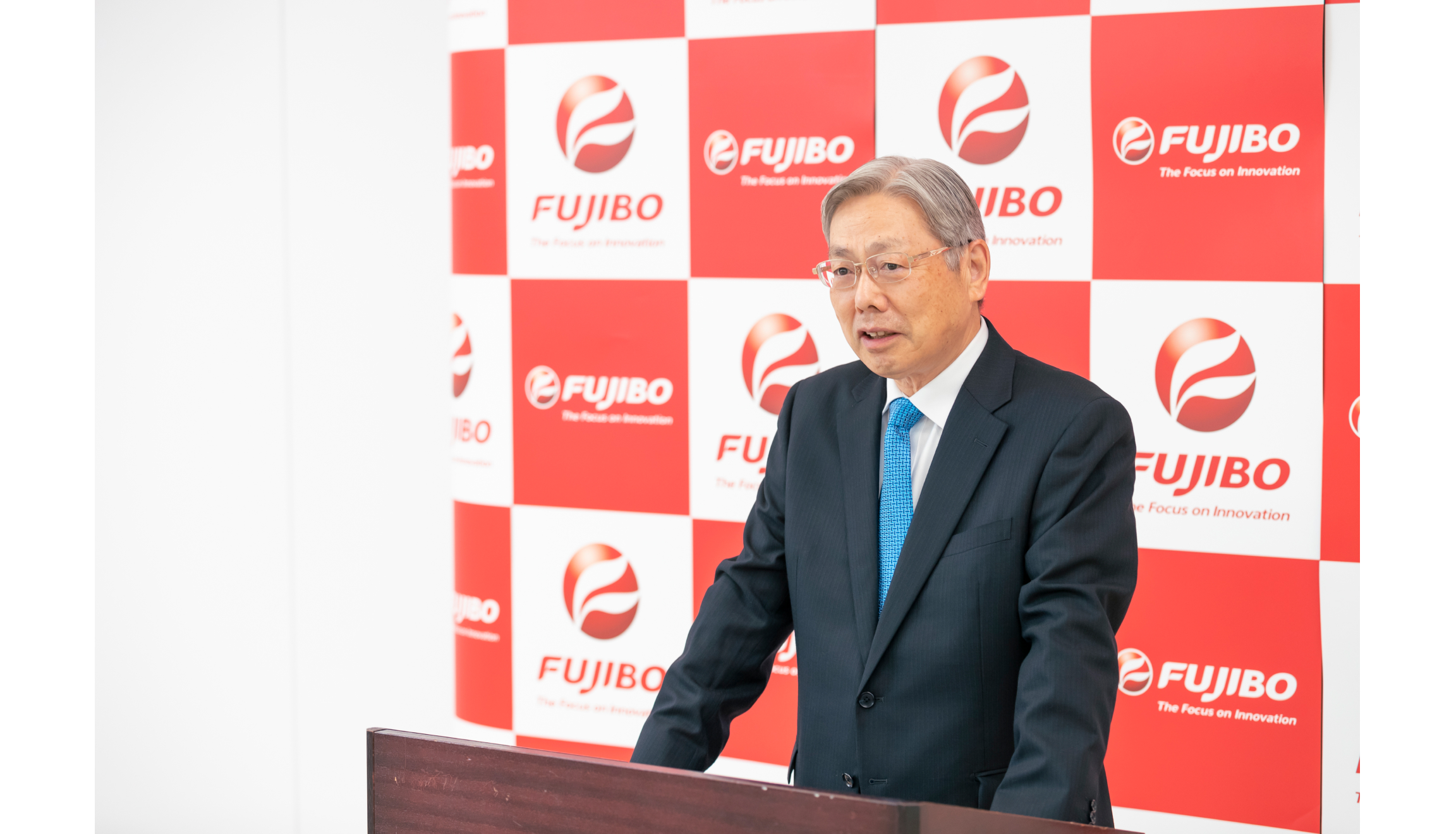 To Keep Growing as a Company after COVID-19 Pandemic
For more than 120 years since its foundation in 1896, the Fujibo Group has created values and continued steady growth through the provision of new technologies and products that meet the demands of the times.
We have established a firm position as a company that supports various companies active on the global stage through our four business domains: Polishing Pad Business, Industrial Chemicals Business, Lifestyle Apparel Business and Other Businesses.
Today, the world faces many serious social challenges, and there are growing expectations from society, for companies to lead in solving those issues. Furthermore, in response to the recent expansion of ESG investment, investors also highly value companies which have a long-term strategy incorporating environmental and social impacts.
In order to meet such expectations of investors and stakeholders, we announced our new Medium-term Management Plan "Zokyo 21-25" in February 2021. We believe that we should make use of our manufacturing technologies to strengthen our growth potentials in difficult times and since 2006, we have kept presenting signals of growth "Henshin," "Toppa," "Maishin" and "Kasoku" in our Medium-term Management Plans and always promoted sustainability management. We define our sustainability management as "pursuing growth and profitability while also contribute to the society with integrity." in our current Medium-term Management Plan.
Contribute to the Development of a Sustainable Recycling Society
We started as a cotton spinning company "Fuji Spinning Co., Ltd." established at the foot of Mt. Fuji. While many spinning factories used coal-burning steam engines for cotton spinning and paper manufacturing, our founders tried to vitalize the cotton-spinning industry powered by abundant water. This environmentally-friendly management strategy is a pioneer of in sustainability management.
Until today, we have developed our business by paying careful attention to the conservation of the natural environment, including water, air and forests. In our business operations, we have extended the principle, "ensure safety and security," to the environment and the safety of local communities and are operating business based on the premise, "not allow factories to pollute the environment by their operations." Specifically, we will work on the improvement of the environment, such as technological innovations to save energy and resources, environmental capital expenditure and cleaner wastewater. We will continue to contribute to the development of a sustainable recycling- based society with the aim of becoming a company trusted by stakeholders while treasuring harmony with the local community, society and the global environment.
Fujibo Holdings, Inc.
MITSUO NAKANO
Representative Director, Chairman and President