Contributing to Local Communities
As a member of the local community, the Fujibo Group actively participates in community activities to contribute to the revitalization of local communities. We are also working to interact and communicate with local residents by providing opportunities in order for them to learn more about our company.
Active Participation in Local Communities
The Fujibo Group contributes to the society in a wide range of areas through its business activities. The Group deepens its understanding of local communities at each of its business sites and participates in activities aimed at revitalizing local communities.
In addition, we recognize that social contribution activities also lead to the creation of social and environmental values and contribute to the mutual development of sustainable society and business, and we are actively involved in areas where our business bases are located. As a good corporate citizen, we will build a relationship of trust with local communities by actively participating in volunteer activities that respond to the needs and challenges of local communities.
Yanai City Budokan / Contribution to Naming Rights
Yanai Chemical Industry Co., Ltd. is committed to supporting youth education in the region. In 2016, in response to a request from Yanai City in Yamaguchi Prefecture, we acquired the naming rights to a sporting facility in the city and named it "FUJIBO Yanai Kagaku Budokan." The facility has become popular among the local community and has been widely used as a venue for the promotion of sports in the city.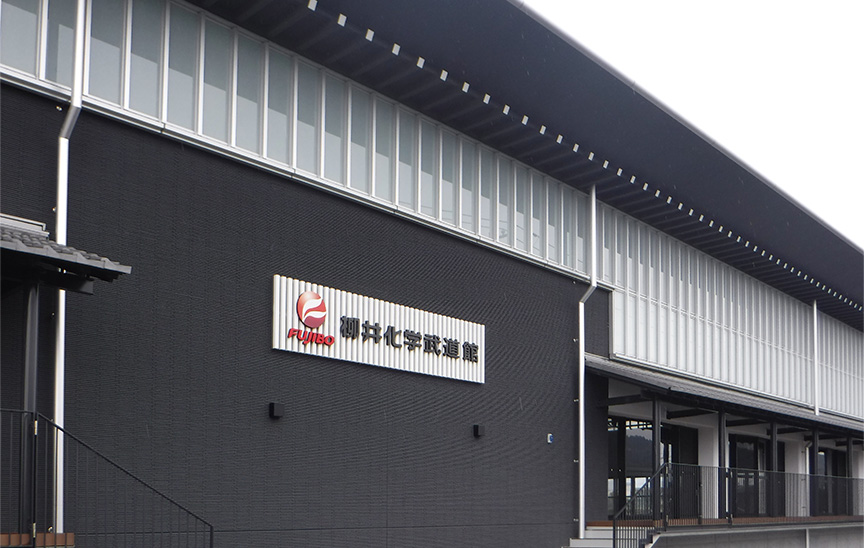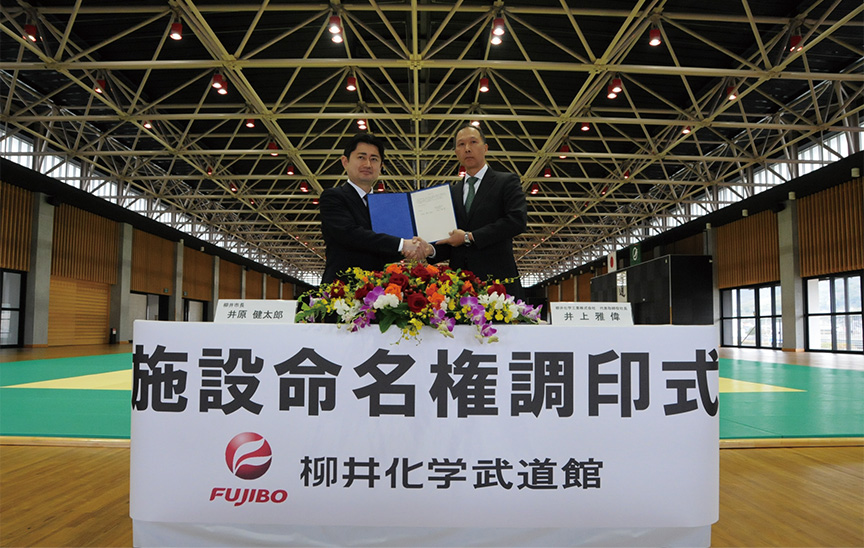 List of Local Community Activities
Nyugawa Plant
Hold meetings with managers of companies located in the Nyugawa district to exchange opinions (once a month).
Attend general meetings of the Ooshinden neighborhood association (once a year).
Signed "Agreement on Supporting Disaster-Resilient Community Development" with Ooshinden voluntary disaster prevention associations.
Invite officials of the neighborhood associations to participate in disaster prevention drills at the Nyugawa Plant (once a year).
Attend regular meetings of the Chamber of Commerce and the Labor Standards Association.
Kozakai Plant
Carry out clean-up activities in the area surrounding the factory site on "Toyokawa City Clean-up Day."
Oyama Plant
Participate in the Mt. Fuji community clean-up drive (organized by the Oyama Town Corporate Advisory Council) (once a year).
Yanai Headquarters Plant
Sponsor the "Yanai Goldfish Lantern Festival" (once a year)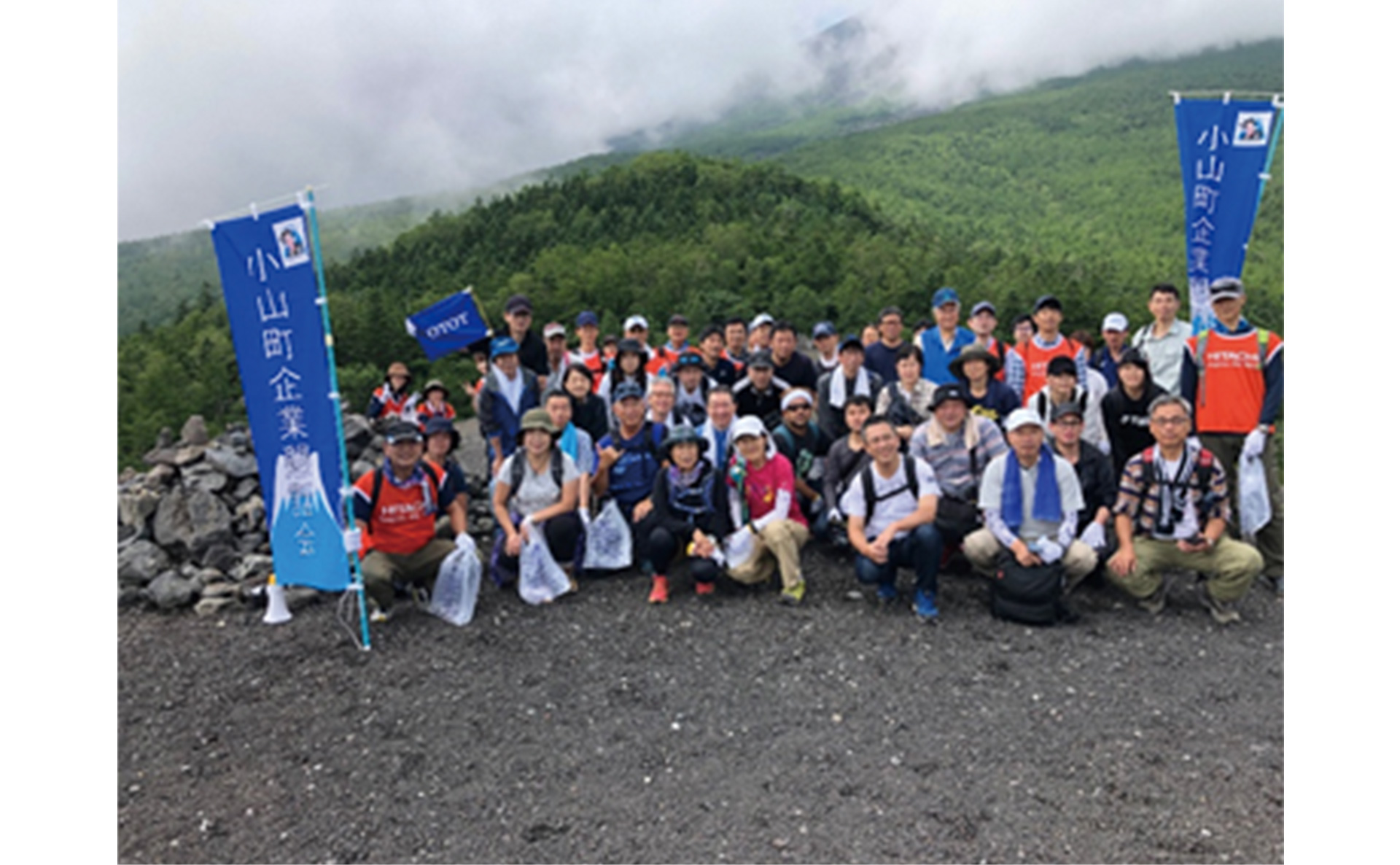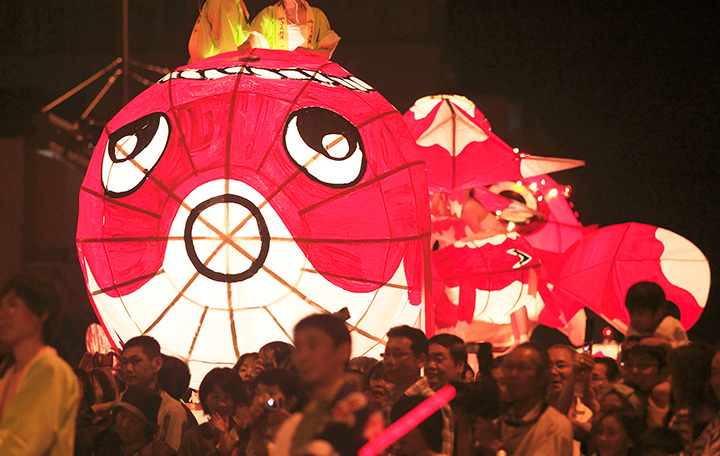 Disaster Relief / Clothing Donation
The Fujibo Group donates underwears, which are daily necessities, to assist people in areas affected by large-scale disasters such as earthquakes, typhoons and fires. In FY2020, we have donated underwears (a total of 11,673 pieces for men, female and children) to those affected by the torrential rains in July 2020. We have also donated underwears (a total of 113,810 pieces for men and female) to healthcare workers working under harsh medical environments due to prolonged COVID-19 pandemic. Going forward, we will continue to provide various support for COVID-19 countermeasures and actively address ESG-related issues for the sustainable development of society and companies.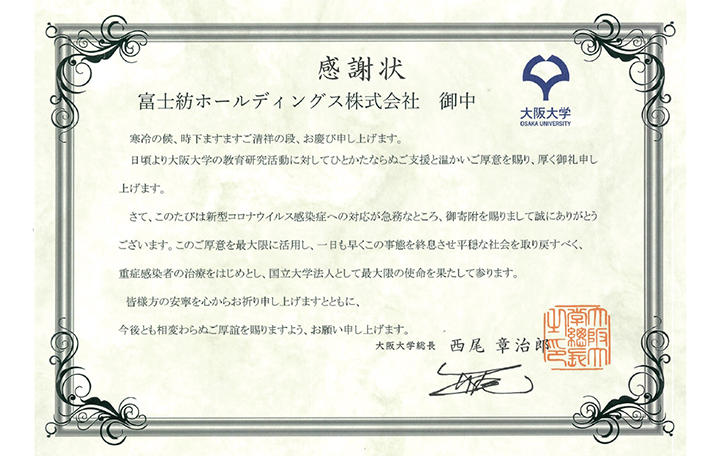 Sponsorship to a Professional Golfer
We have signed a sponsorship agreement with female professional golfer Kana Mikashima since October 1, 2021. She has been seeded based on her prize ranking for three years in a row after passing the JLPGA Pro Test in 2018.
She is expected to be one of the top players representing Japan, and on November 28, 2021, after signing a sponsorship contract with our company, she won the JLPGA Tour Championship Ricoh Cup for the first time on the tour, achieving the feat of winning an official tour event (domestic major). We will provide her with Fujibo Apparel Corporation's product "B.V.D. Power Athlete," which is an ideal underwear for athletes aiming to achieve their peak performance.
We will support Mikashima, who has achieved her goal of winning a major championship in Japan and continues to pursue her dream of winning the tour championship and overseas majors while mirroring our corporate challenging stance of creating new businesses on a global scale with the aim to reach new heights.